After 14 years working in professional kitchens, I set out to live a more sustainable life. Following my dreams, I moved to Maui in 2011 and recreated myself as a private chef. Continuing to live through my love for food, I am passionate about providing my clients with memorable dining experiences, and serving organic local ingredients grown by likeminded people.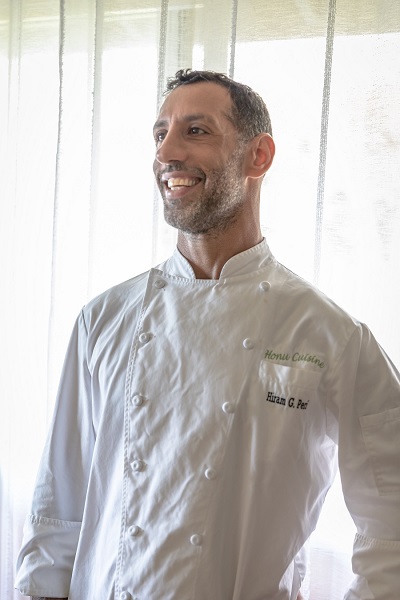 My style is New Farm Kitchen Cuisine. Private dining representing Maui ingredients seasonally at their best. Connecting my guests with the island by serving farm to table meals. Highlighting organic vegetables and local game with simple yet creative Mediterranean style preparations. Rustic food unique with hints of exotic spices, and heirloom grains.
Fresh Ingredients, Memorable Experiences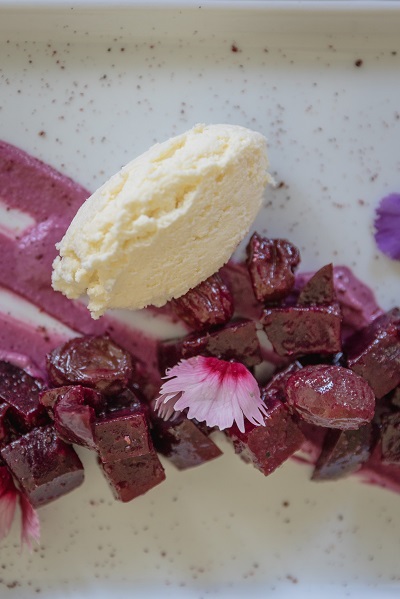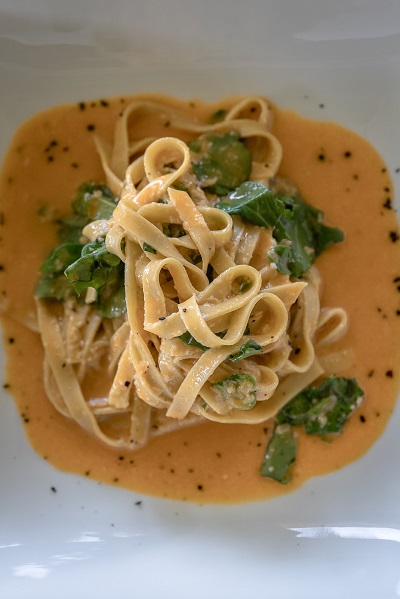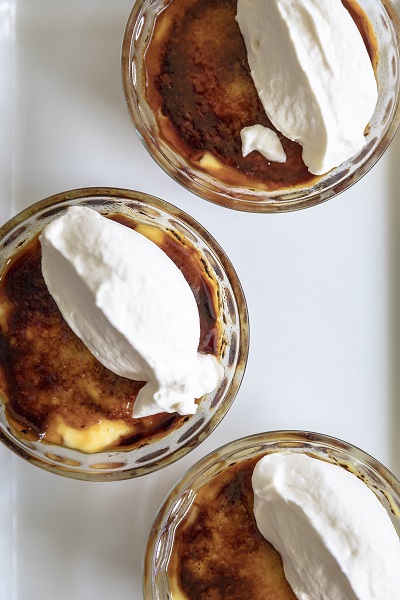 "Hiram, our hearts are STILL aglow from that magical evening we spent with you…words can't even begin to express how deep our gratitude is!" "We are both truly in awe of your many gifts–not only in how you create and prepare such decadent, nourishing and inspiring food, or how you create such a beautiful ambiance and "vibe", but also in how you bring so much of your heart and soul into every aspect of what you do. You truly DO cook with a whole lotta LOVE!" "with so many allergies and special dietary needs, it was SUCH a gift to put my complete trust in you and to enjoy the experience of total "culinary surrender"!!" We are truly blessed to have met you! Mahalo!!"
Lynda & Lyndon
"Aloha Hiram,
Thank you kindly for the amazing food and service provided on our special day. It was amazing and all our guests were extremely impressed. (Our brother-in-law said it was "the best meal of his life!") It meant so much to us to have your amazing cuisine. You are truly talented. We're so happy to have gotten to know you and Lena."
Mr. and Mrs. Stephens
"Saturday evening our last evening in Maui. We have had some wonderful food this week. But… this evening was by far the best. Chef Hiram did a fabulous job. The food was amazing! Hope to see you next time we are in Maui!"
Johnny, Bridget, Austin, May, Gary, & Debbie
"As the sun sets on another day in paradise we are enjoying a very special meal with Chef Hiram. An extraordinary blend of flavors and textures that have us all extolling the virtues of freshly prepared organic food. Thank you for a memorable evening."
Martin, Heather, Simon, Erin, Katelyn, Albert, Katie, & Addison. Pasadena, California
"Aloha Hiram,
Once again I want to thank you so so very much for 2 days of delicious, nutritious lunches. It really showed everyone that healthy, local food can be made simply and exquisitely. As I looked over the evaluation forms that everyone sent in I kept seeing the comment "Hiram Rocks" and that is so very true. I look forward to working with you again"
Lyn Howe Hawaii, HI
"Hi Hiram, Thank you so much for the wonderful meal! Everyone was singing your praises! The food was delicious and masterfully prepared. We really appreciated your creative use of fresh, local ingredients. Your calm, friendly presence made everything easy and stress-free."
Bennie D'Enbeau Owner Cannery Inn Bed & Breakfast Haiku, HI
…"After dining at Duo, Ferror's Italian Restaurant, Sorrento's and more. We all decided that Chef Hiram Peri's dinner was the one to beat!
We will definitely use Chef Hiram again next year and every year that we come to Maui! I highly recommend Chef Hiram if you are looking for an exquisite experience, friendly face, Fun personality, creative delicious foods."
Mai Moore Seattle, WA
"Thank you, Chef Hiram, for an absolutely delicious dinner. We enjoyed every single course. The shrimp risotto was perfectly cooked, and the strawberry shortcake was to die for! Look forward to coming back next year and having more of Chef Hiram's creations."
Stephanie, Jason, Kaitlyn, James, Linda and Luca Pasadena, California