All ingredients are thoughtfully sourced,
taking into account quality, freshness, and integrity in production.
Adjustments are made based on the guests' preferences and the availability of seasonal ingredients. All of my recipes are made from scratch!
–  Appetizers  –
Singapore Spiced Kauai Shrimp
Sautéed Cabbage, Preserved Meyer Lemon, Shrimp Aioli
Slow Braised Spiced Pork Belly
Farmer's Market Slaw, Orange Citronette
Ahi & Avocado
Sashimi Grade Ahi, Preserved Meyer Lemon, Sun-Dried Marash Pepper Flakes, Olive Oil
Sashimi Fish Taco
Sashimi Grade Local Fresh Catch, Tropical Fruit Salsa, In Organic Lettuce
Island Ceviche
Sashimi Grade Local Fresh Catch, Cucumber, Jalapeño, Cilantro, Tahitian Lime
Fresh Pressed Coconut Cream, Smokey Urfa Pepper Flakes
Wild Maui Venison-Loin Tartar
Avocado Puree, Horseradish, Local Egg Yolk, Pickled Red Cabbage, Whole Seed Mustard
Avocado & Macadamia Nuts
Caramelized Maui Sweet Onions, Spiced Tamarind Sauce, Black Lava Sea Salt Flakes
**Vegan & Vegetarian Appetizer Option: "Chickpea & Buckwheat Panisse"
(A Seasoned Vegan Patty Made With Garbanzo Flour & Heirloom Buckwheat Flour)
Many of the Appetizers Can be made vegan by substituting the protein with this homemade vegan protein patty.
–  Salads  –
Cucumber & Shaved Fennel Salad
Avocado, Fresh Herbs, Baby Romaine, Edible Flowers, Meyer Lemon Vinaigrette
Arugula & Avocado Salad
Smoked Blue Cheese Vinaigrette, Fresh Herbs, Edible Flowers, Heirloom Farro (Ancient Grain)
French Green Bean Salad
Aioli, Aged Parmesan, Baby Greens, Aged Red Wine Vinaigrette
Roasted Beets Salad
Butter Lettuce, Spiced Honey Vinaigrette, Garlic Aioli, Candied Macadamia Nuts
Baby Romaine & Tomato Salad
Creamy Aged Red Wine Vinaigrette, Fresh Herbs
Super Greens Salad
Swiss Chard, Kale, Red Cabbage, Raisins, Lemon-Tahini Dressing, Heirloom Sesame Seeds
**Vegan Salad Option:
(All Salads Can Be Made Vegan. Whichever Salads Are Selected For This Course Will Be Served To Accommodate Each Guests Dietary Preferences.)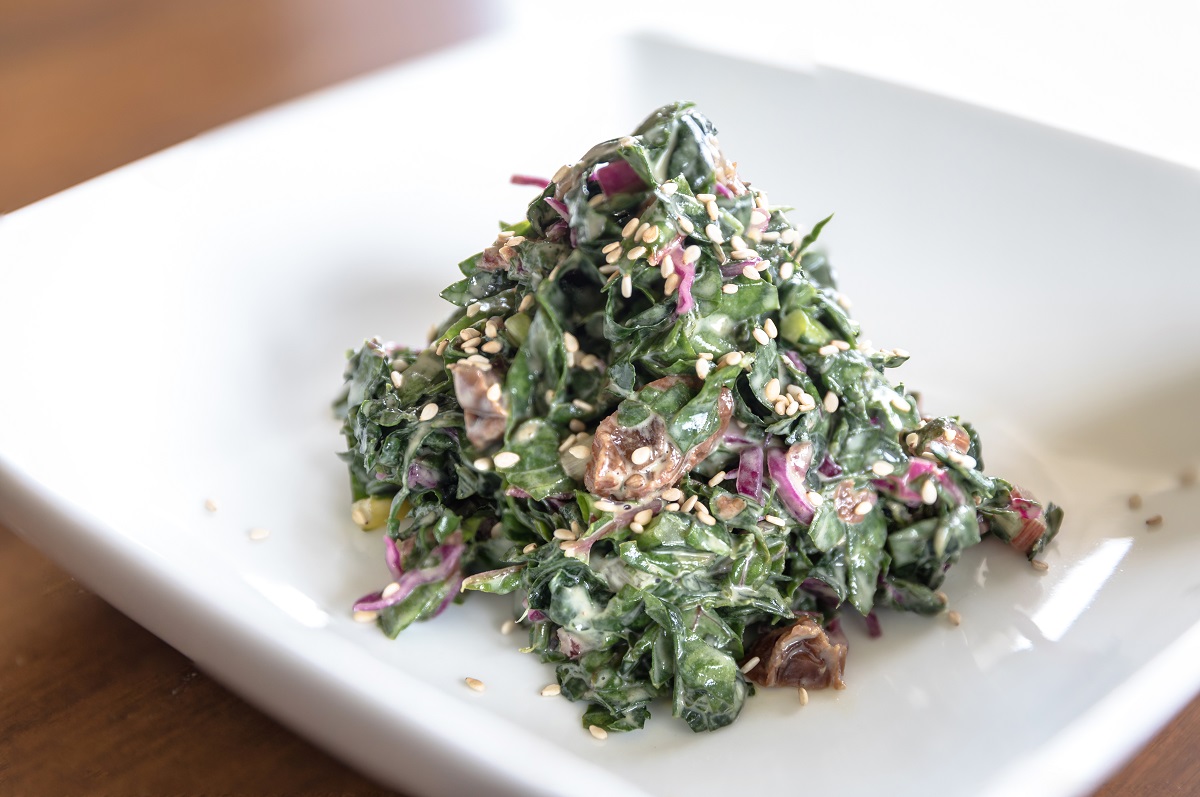 –  Homemade Pasta –
All Made Exclusively Using Heirloom Pasta Flour & Local Organic Farm Fresh Eggs 
Squid Ink Spaghetti & Meyer Lemon
Homemade Preserved Meyer Lemon, Kula Fresh Basil & Mint, 2 Year Aged Parmesan
Linguini & Grilled Kauai Shrimp 
Preserved Meyer Lemon, Poppy Seeds, Butter
Spaghetti & Pesto
Kula Fresh Basil & Macadamia Nut Pesto, Gruyere Cheese, 2 Year Aged Parmesan
Fettuccini & Local Oyster Mushroom
Fresh Thyme, Pecorino Romano, Urfa Pepper Flakes
Tagliarini & Blistered Summer Cherry Tomatoes
Garlic, Sun-dried Pepper Flakes, Fresh Thyme, 2 Year Aged Parmesan
**Vegan Pasta Option:
(All Pasta Courses Can Be Made Vegan. The Fresh Pasta Can Be Substituted With An Organic Vegan Pasta Or Organic Heirloom Risotto Made With My Homemade Vegetable & Allium Broth)
 –  Fish Courses  –
100% Wild Hawaiian Fish
Fresh Catch & Green Herb Charmoula 
Grilled Meyer Lemon Sauce, Farm Fresh Vegetables
Baked Fresh Catch & Sweet Exotic Spice Mix
Spiced Tamarind Butter Sauce, Farm Fresh Vegetables
Cast-Iron Fresh Catch & Homemade Harissa
Creamy Whole Grain Mustard Sauce, Farm Fresh Vegetables 
Poached Coconut Crusted Fresh Catch & Green Coriander-Chili Chutney 
Broth, Tahitian Lime, Farm Fresh Vegetables 
Light Fresh Catch &  Black Sweet-Sour Tamarind Marinade 
Macadamia Nut-Caper Sauce, Coconut Chutney, Farm Fresh Vegetables
Braised Fresh Catch & Tomato-Saffron Broth 
Preserved Meyer Lemon, Heirloom Farro, Farm Fresh Vegetables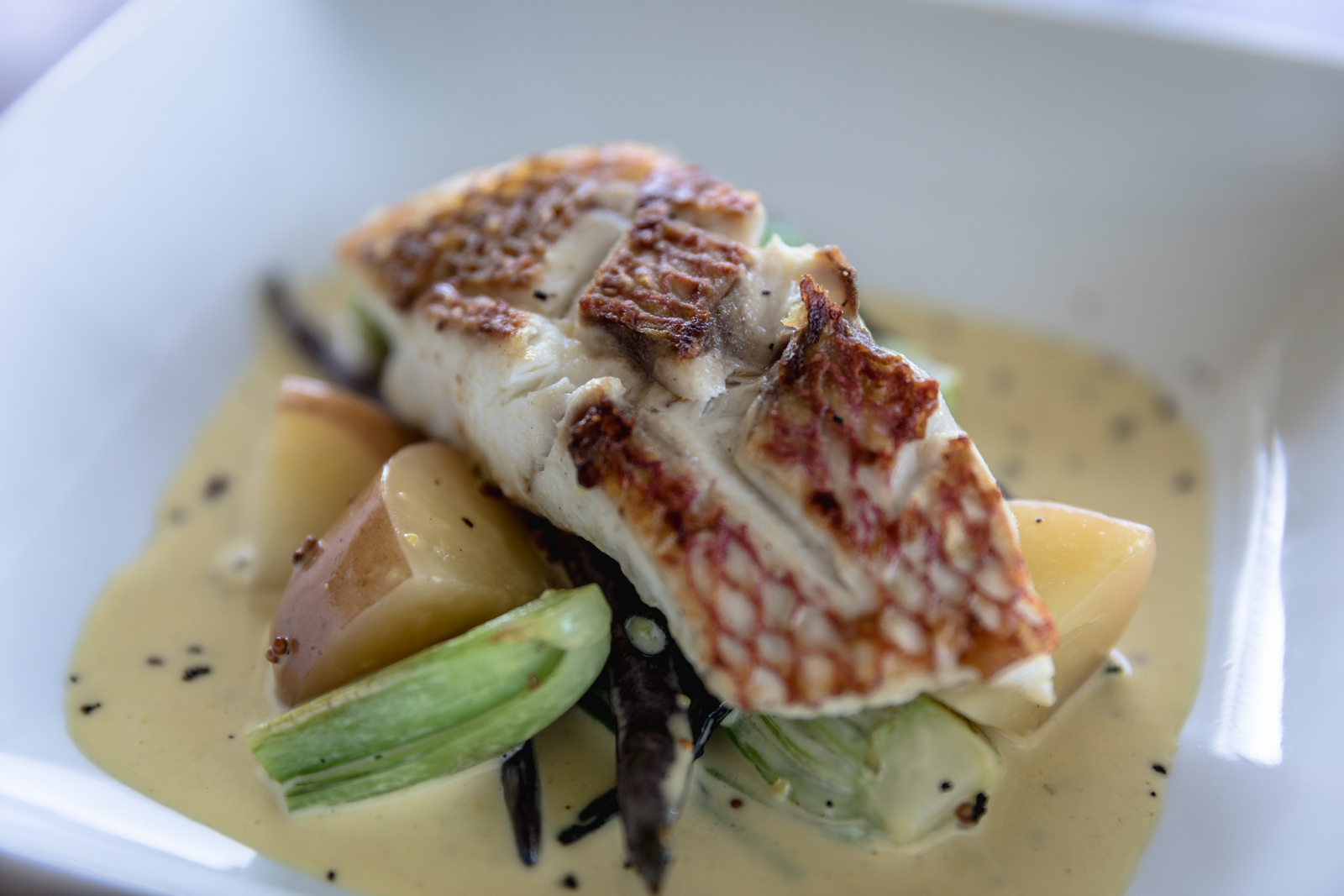 –  Meat Courses  –
​
100% Grass Fed Hawaiian Beef Short Ribs (Big Island Hawaii)
Braised In A Homemade Bone & Parmesan Rind Broth, Roasted Farm Fresh Vegetables
100% Grass Fed Hawaiian Beef Tenderloin (Big Island Hawaii)                                                                    Green Herb Charmoula, Farm Fresh Vegetables
Grilled & Sliced Thick-Cut Rib Eye (Snake River Farms – Wagyu)
Exotic Grill Spice, Farm Fresh Vegetables
Cast-Iron Beef Flatiron (Snake River Farms – Wagyu)
Exotic Peppercorn Spice, Farm Fresh Vegetables
100% Grass Fed Rack Of Lamb (New Zealand)
Macadamia Nut & Zaatar Crust, Castelvetro Olive Piedicolle, Roasted Farm Fresh Vegetables
Sweet Spiced Braised Organic Chicken
Crusted With Macadamia Nuts & Caramelized Sweet Maui Onions , Farm Fresh Vegetables
Vegan/Vegetarian Main Course Selections:
– All Served With Fresh Farmer's Market Vegetable Sides –
Homemade Falafel
Picked Vegetable Slaw, Herbed Tahini Sauce, Homemade Harissa
Roasted & Stuffed Portobello Mushroom
Spinach, Grilled Bell Pepper, Caramelized Maui Onions, Macadamia Nut Salsa Verde
Grilled Vegetable "Lasagna"  (GF)
Fresh Herbs, Homemade Grilled Tomato Sauce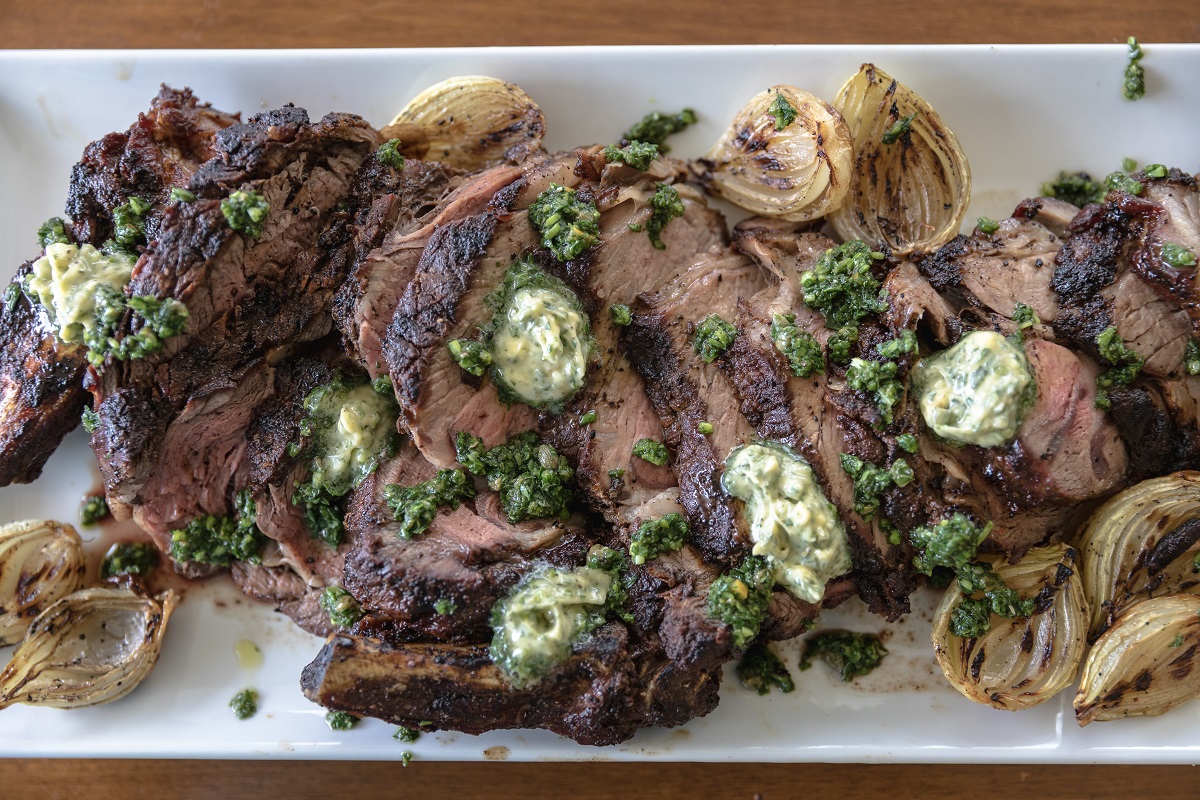 – Homemade Desserts –
 – All Made Exclusively Using Heirloom Grains –
Flourless Hawaiian Chocolate Cake
Kona Grown Chocolate (Valley Isle Chocolate Co., Maui), Homemade Salted Caramel Ice Cream
Hot Hawaiian Chocolate Lava Brownie
Kona Grown Chocolate (Valley Isle Chocolate Co., Maui), Homemade Tahitian Vanilla-Bean Ice Cream
Banana Cream Pie 
Freshly Baked All Butter Flaky Crust, Banana Pastry Cream, Freshly Whipped Organic Cream with Tahitian Vanilla Beans, Chef's Salted Rum Caramel, Caramelized Banana, Black Lava Sea Salt
Tropical Fruit Cheesecake (Small Individual Cakes)                                                                                Homemade Heirloom Graham Flour Crust, Seasonal Local Fruit Topping
Warm Macadamia Nut & Brown Butter Financier (Small Extra Rich Individual Cake)              Homemade Tahitian Vanilla-Bean Ice Cream, Warm Pineapple Coulis
Meyer Lemon Semolina Cake (Individual Round Cake)                                                                              Freshly Whipped Organic Cream with Tahitian Vanilla Beans
**Vegan Dessert Options:
Frozen Dark Chocolate Madeleines                                                                                                            Kula Black Raspberry Sauce